About Us
At Just for Kids...
...We are second to none.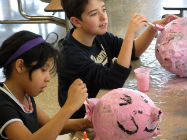 Just for Kids offers programs for: Amherst, Williamsville, Grand Island, Cheektowaga Sloan UFSD, Cheektowaga, and Sweet Home Central School Districts as well as enrichment programs at Saints Peter and Paul School locations in both Hamburg and Williamsville, St. Mary's School (Swormville), St. Benedict School, Aurora Waldorf School, St. Andrew's Country Day School (Kenmore) and Buffalo-Based Charter Schools. All programs are open to the public.
We have received distinctions such as Child Care Provider of the Year (2015), Buffalo Business First Best Places to Work (winner, 2005 and finalist, 2015 + 2019), Employer of the Year from Buffalo State College (2012) and University at Buffalo (2015), the Nonprofit Internship Site of the Year (UB, 2015). We are the program of choice for today's working families, and our Director won the The Network for Youth Success 2022 Quality Leadership Award.

Just for Kids offers programming for over 1500 students, and programs take place right within the school buildings. Children receive homework help and are involved in enrichment activities right at their school, rather than waiting on a bus for their stop.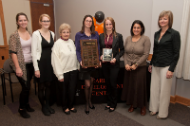 Our Summer Club program includes field trips, swimming, and countless enrichment activities for area children, allowing parents peace of mind and kids a fun-filled summer! We employ Water Safety Instructors and our staff are 1st Aid/CPR certified. Our program provides a well-rounded summer experience, filled with sports, fine arts, team building, and leadership opportunities.
Just for Kids: leading the next generation of school age programming