Cheektowaga Sloan Union Free School District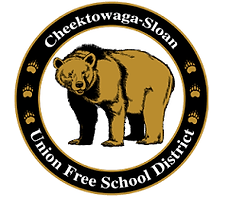 Before and After School Programs
Available for students of:
AM Programs
Starts at 7:00 at Theodore Roosevelt Elementary School
PM Programs
Dismissal through 6:00 PM at Theodore Roosevelt Elementary School
*All programs take place at Theodore Roosevelt Elementary School; contact District to arrange bus transportation (for WW and JFK students).
---
Programs on Days Off*
*Typically offered, minimum enrollment of 15 required.
February Break (President's Week)
Registration opens in early January
Spring Break
Registration opens in early March
---
Half Days
Offering services on all district half days (elementary), from dismissal through 5:30 PM, pending parent interest.
---
Superintendent's Conference Days
Just for Kids will run programs on Superintendent's Conference days, at Roosevelt Elementary, for students K-8th grade, when minimum enrollment criteria are met.
---
Summer Club
Starts the first Monday of Summer - See the SUMMER CLUB page for details! Registration opens mid Winter.

Past Programs:
Emergency Child Care for Essential Employees (Spring 2020 only):
We are pleased to have been able to offer programming during Spring 2020 to any WNY family who qualified as an Essential Employee, at no cost to the parent. Enrollment for this program is currently Closed, but we will keep families updated if this option becomes availalbe in the future.