Break Camps
We've developed seasonal camps that are fun, smart,
and save the day when school is out.
Breakfast, Lunch, and snack are on us, and hours are designed to meet the needs of working parents.
Join us for one or all Break Camp days, and enjoy our large scale projects and activities to keep the kids busy and having fun all week long!
Camp is "open enrollment" and available for students in PreKindergarten through 6th grade, regardless of home school or District. Join us this Break, and make some new friends!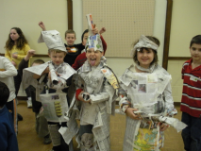 All camps include: breakfast, lunch, snack, all activities, special guests, and great staff!
Each day of camp showcases fun activities centered around competitive and non-competitive games & activities!
Summer Camp...
Our camp offers great themed activities, "drop off" field trips and "in house" special guests, with many kids spending all of their elementary summers with us!
Please refer to the Summer Camp Page for information, or the Register page to sign up!