Welcome to Just for Kids
We take pride in our successful programs!
Having managed nationally accredited child care and early childhood facilities across Western New York for almost two decades, we have built a well-rounded expertise in our field. Our program includes break camps, summer day camps, enrichment, and licensed before and after school programming.
Just for Kids is the proud recipient of the the Child Care Provider of the Year Award, Child Care Resource Network (2015); Buffalo Business First Best Places to Work Finalist (2015); Nonprofit Internship Site of the Year (University at Buffalo); and the University at Buffalo (2015) and Buffalo State College (2012) Employer of the Year! Check out "Join our Team" for employment information.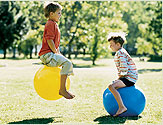 Just for Kids is a program of the 501 (c) 3 not for profit organization, Child Care Network of the Niagara Frontier, Inc., established in 1994.